---
Details of all bushwalk / program changes appear here
Winter June to August Program
now available
Saturday 26 May Annual General Meeting, 10:00am. IRT Ruth Place, Dalmeny, (Recreation Room).
Please come along to support your club.
Meet and talk to David Briese about the Great South Coast Walk concept and where it is at, Sydney to Mallacoota, while having refreshments.
We are hoping to be quick with meeting, reports, business, elections etc. Then enjoy the above. All welcome.
Thank you to all the members of Dalmeny Narooma Bushwalkers
for the love, care and support during Johns final illness
Kerren Ogg
Ben Boyd National Park, south of Eden
Arrive Sunday 14th October out Saturday 20th October 2018, 6 nights for 5 days walking and activities.
Staying at Edrom Lodge on Twofold Bay
If interested please let Jan Thomas know as soon as possible.
More details in members trip area.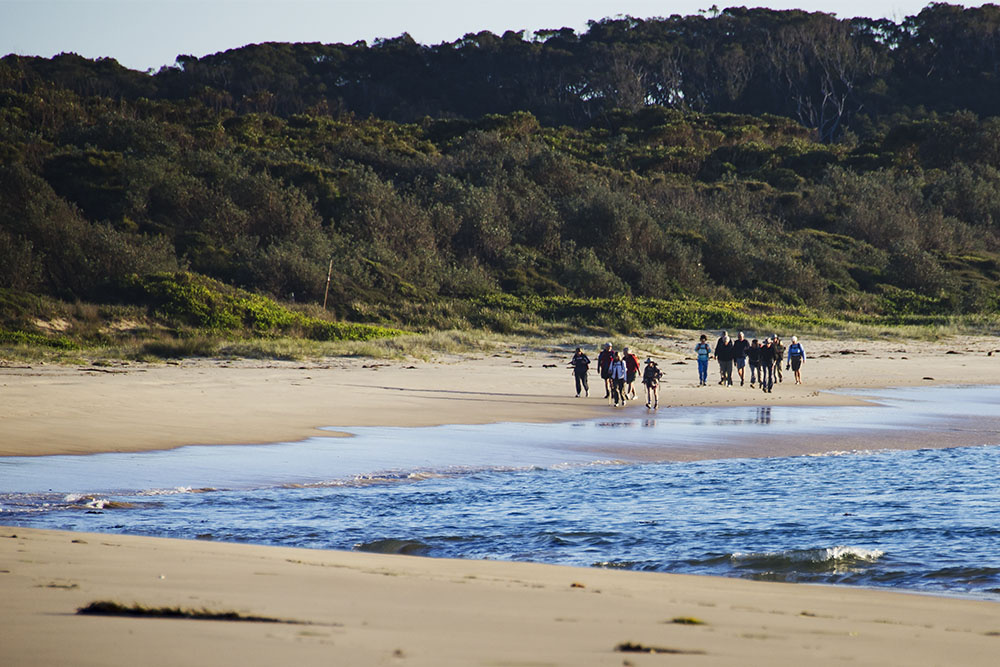 Beach walk to Bermagui 2014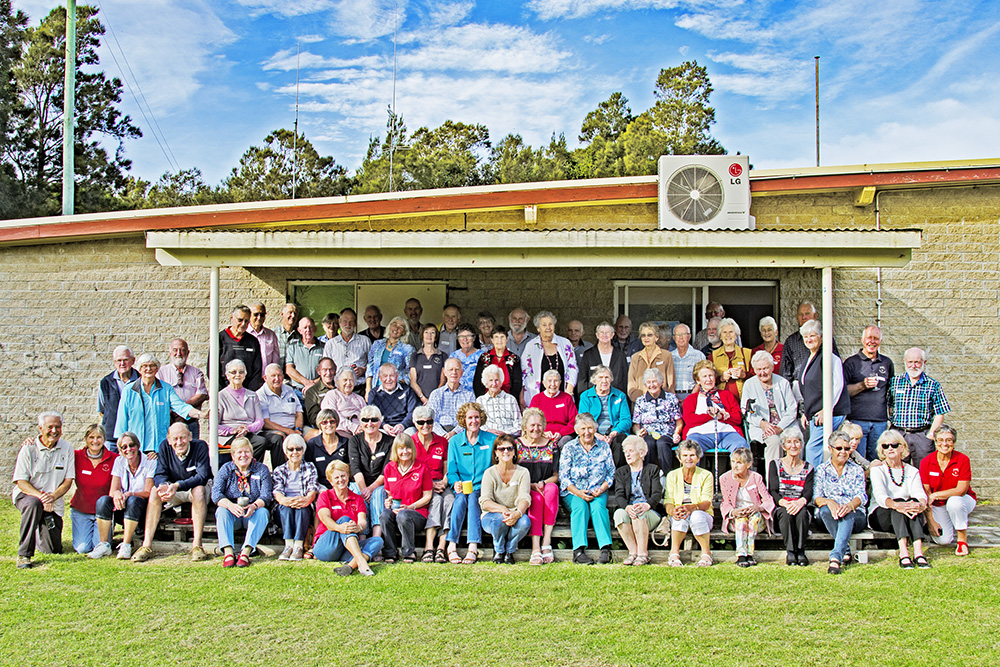 Bushwalkers at 30th Anniversary May 2016

---
The Dalmeny Narooma Bushwalkers Club was established in May 1986.
Since 1997, the Dalmeny Narooma Bushwalkers have walked with the support of the NSW Office of Sport ... Walking For Pleasure.