---
Details of all bushwalk / programme changes appear here
Ben Boyd National Park, south of Eden
Arrive Sunday 14th October out Saturday 20th October, 6 nights for 5 days walking and activities.
Staying at Edrom Lodge on Twofold Bay
If interested please let Jan Thomas know as soon as possible.
More details in members trip area.
Meroo National Park, Ulladulla on 3 March 2018 Clubs programme has a local walk on this day
A easy walk of 4 to 5 hours out to the Coast with a number of steps and one break to hydrate and snack.
Walk is leb by Noel Butler, a Yuin Elder, who talks about country and identifies plants used for food.
Cost is $55 and meeting point is the Ulladulla Civic Centre with more details from John and Kerren Ogg
Bogong High Plains, Alpine NP, north - east Victoria,
in Sunday 18th out Saturday 24th March 2018, 6 nights for 5 days walking
Staying at ski lodge in Falls Creek .. Payment in full before end of January 2018
Email out with all the information .. .. Details also in members Trip area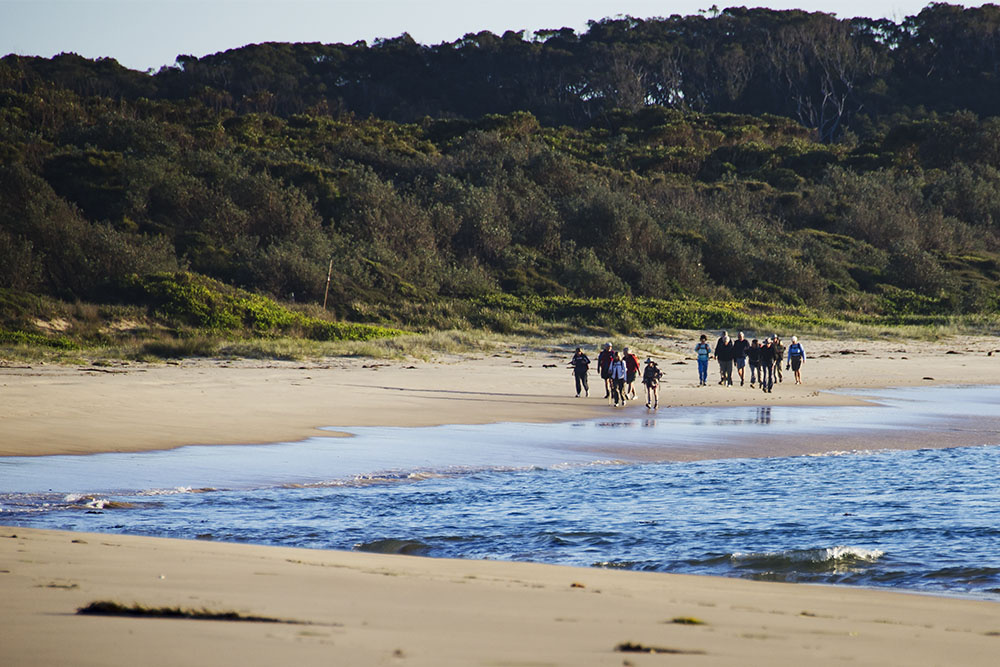 Beach walk to Bermagui 2014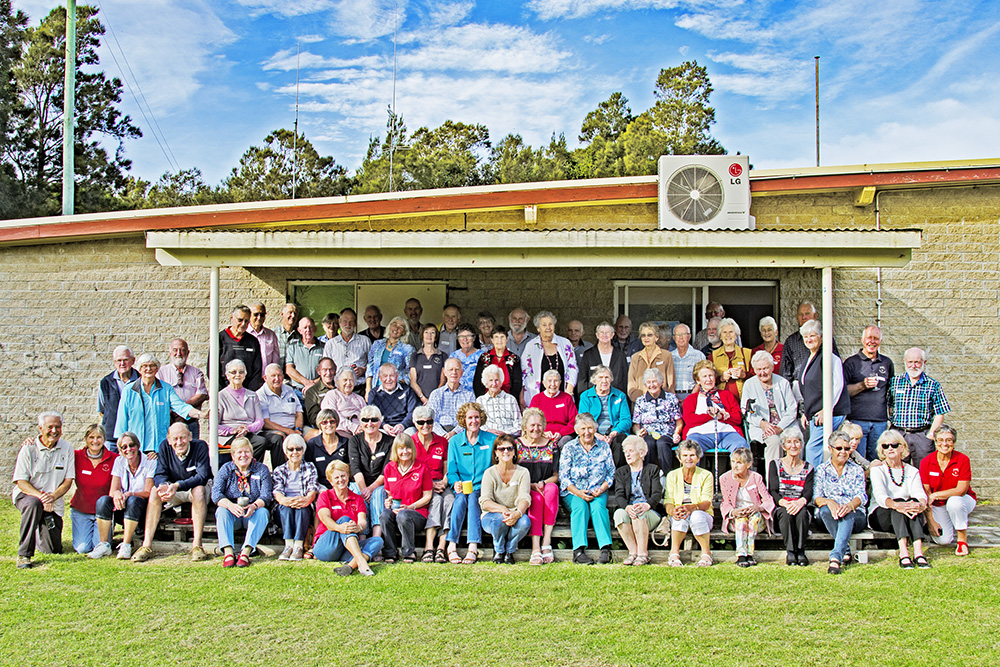 Bushwalkers at 30th Anniversary May 2016

---
The Dalmeny Narooma Bushwalkers Club was established in May 1986.
Since 1997, the Dalmeny Narooma Bushwalkers have walked with the support of the NSW Office of Sport ... Walking For Pleasure.